GlyMed Plus Cell Science Menopause Corrective Skin Serum+ 1.69 oz
Step 3 – Balance
A high powered resolution for all menopausal skins experiencing sagging, dryness, hyperpigmentation, wrinkles, acne, hot flashes and sweats due to the loss of important hormones from the skin's environment.
Menopause Corrective Skin Serum+ is super charged with natural compounds the skin embraces organically to relieve the symptoms brought on by menopause and assists the body to regain youthful energy and radiance with contin[23]ued daily use.
A unique formula to treat perimenopausal and menopausal skins experiencing dehydration and loss of elasticity. USP progesterone and wild yam extract[7] help correct skin imbalances while powerful phytonutrients and antioxidants re hydrate skin, promote collagen[16] production and increase cellular renewal.
Key Ingredients
Progesterone USP 1.7%: A synthetic form of a natural hormone found in the body produced by the ovaries. Alleviates menopausal symptoms and reduces the accelerated aging associated with menopause.
Trifolium Pratense Extract[3] (Clover): Posesses anti-inflammatory and antioxidant properties. Great for treatin[23]g Rosacea, eczema and acne. Used for thousands of years to restore hormonal imbalances.
Directions
For Menopause face symptoms: Pump 3 to 4 drops into an equal amount of Cell Science Cell Protection Serum in palm of hand and apply to face in upward motions. Use twice daily. For Menopause body symptoms: For the first 12 weeks, apply a dime size amount to soft tissue of the breast and abdomen twice daily. Massage until serum disappears. Use as needed, thereafter.
Full Ingredients
Water[17] (Aqua[17]), Trifolium Pratense[14] (Clover) Extract, Chamomilla Recutita[18] (Chamomile[18]) Flower Extract, Althaea Officinalis[13] (Marshmallow[13]) Root Extract, Vitis Vinifera (Grape) Seed Oil[10], Sunflower Seed Oil[11], Glyceryl Stearate[4], Progesterone USP, Cetearyl Glucoside[6], Dioscorea Villosa[7] (Wild Yam)[7] Root Extract, Xanthan Gum[15], Caprylic Acid[1], Glycine[21], Lonicera Caprifolium[5] (Honey[22]suckle) Flower Extract, Rosa Damascena[8] (Rose) Flower Oil, Tocopherol[19] (Vitamin E[19]), Lecithin[20], Diazolidinyl-Urea[9], Iodopropynyl Butylcarbamate[2]dinyl Urea[24], Iodopropynyl Butylcarbamate[2]
California Residents: California Proposition 65 This product contains progesterone, a chemica[12]l known to the State of California to cause cancer. This product cannot be shipped to Calfornia. Please contact our Beauty Experts with any questions or concerns.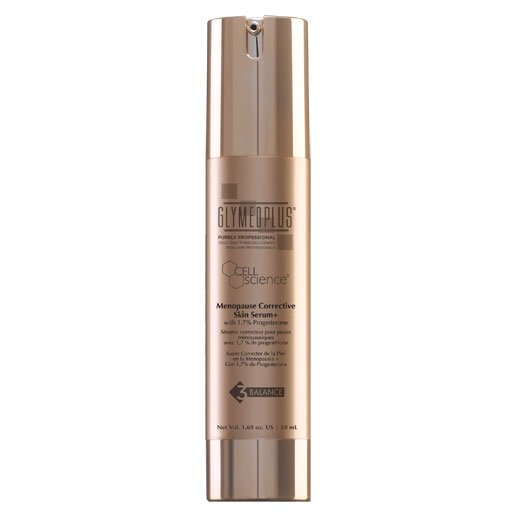 productID=546389014
Searched 22,035 products for a match. Possible dupes found...