Pur Minerals Miracle Mist 8 oz
Meet your skin's miracle in a bottle! Miracle Mist (formerly named Fulvic Mineral Mist) instantly moisturizes dry, tired and stressed skin with more than 70 essential vitamins, minerals, antioxidants and amino acids. A favorite among professional makeup artists, this super-hydrating skin quencher also helps set mineral makeup for long-lasting perfection. Paraben-free.
Features and Benefits:
Contains over 70 essential vitamins, minerals, antioxidants and amino acids
Instantly infuses the skin with vital moisture
Soothes and refreshes dry skin and hair with fulvic acid
Locks down mineral makeup for all-day perfection
Clarifies oily, problem skin on the face and body with detoxifying Sulfur
Key Ingredients:
Citrus Oils: Refresh the skins appearance.
Fulvic Acid: Nourishes with minerals and amino acids.
Pur Minerals does NOT test its products on animals.
Directions:
Mist onto face and body after showering and throughout the day, as needed. Apply after makeup application for extended wear.
Ingredients:
Water (Aqua), Propanediol, Potato Starch Modified, Butylene Glycol, Montmorillonite, Tocopheryl Acetate, Illite, Kaolin, Canadian Colloidal Clay, Methylsilanol Mannuronate, Grape Extract, Aronia Melanocarpa (Chokeberry) Fruit Extract, Panthenol, Polygonum Cuspidatum Root Extract, Aminoguanidine HCL, Decarboxy Carnosine HCL, Allantoin, Peumus Boldus Leaf Extract, Caprylyl Glycol, Phenoxyethanol, Polysorbate 20, Sorbic Acid, P-Anisic Acid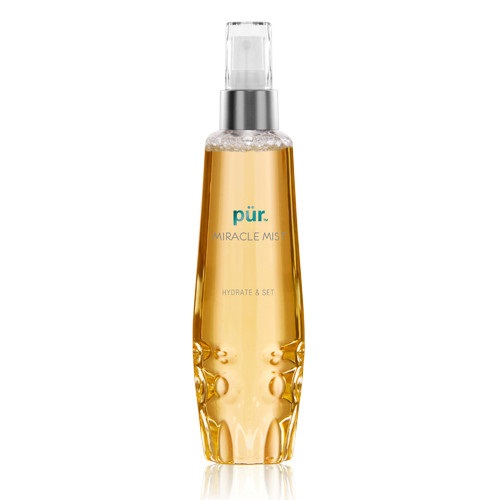 productID=524974853
Searched 22,035 products for a match. Possible dupes found...