Pevonia Botanica After-Sun Soothing Gel 5 oz
Soothing Comfort! Relieve painful sunburn and immediately decrease your skin's temperature with Pevonia After-Sun Soothing Gel. A potent compound of Proline3 and Water Lily extract1, combine to soothe, desensitize, and gently alleviate your sun-sensitive skin.
Directions:
Apply evenly to entire face and body after sun exposure.
Ingredients:
Water, Sodium Palmitoyl Proline And Nymphaea Alba Flower Extract, Green Tea Leaf Extract, Anthemis Nobills (Chamomile5) Flower Extract, Dimethicone Copolyol, Glycerin4, Sorbitol2, Polysorbate 20, Carbomer, Phenoxyethanol, Sodium Citrate, Methylizothiazolinone.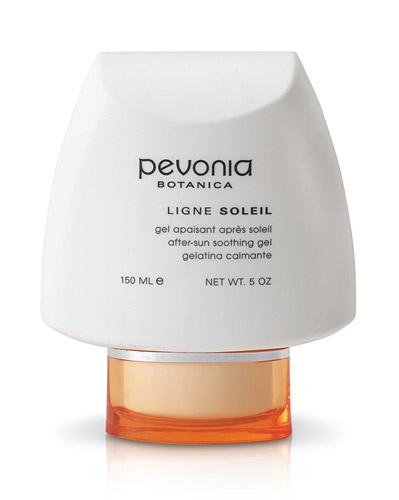 productID=524974310
| Ingredient | What it does |
| --- | --- |
| 1water lily extract | skin-conditioner with possible anti-inflammatory properties |
| 2sorbitol | a humectant moisturizer; product thickener; similar to glycerin with a gel-like consistency; creates a slippery feel |
| 3Proline | moisturizer |
| 4Glycerin | A humectant moisturizer; usually used as a base in (light) moisturizers |
| 5chamomile | anti-inflammatory,calming,soothing |
Searched 19,541 products for a match. Possible dupes found...