Pevonia Botanica Enzymo-Spherides Peeling Creme 1.7 oz
Experience the cuttin[21]g-edge technology of this cream's unique enzymes entrapment. Pevonia Enzymo-Sphérides Peeling Cream offers encapsulated enzymes in micro-spherides for maximum activity upon contact with your skin. Pineapple[15] and Papaya enzyme[19]s eliminate impurities, blac[22]kheads, dead cells, sebum, and toxins as you work this cream into your skin and gain a bright, smooth complexion.
Directions:
After cleansing and toning, blot the skin dry. Apply Enzymo-Spherides Peeling cream all over your face and neck, 1/2 an inch away from your eyes avoiding the inner eye area. Wet your fingers with warm water[17] and work the peeling cream gently and leave on your skin for 2 minutes. Wet your fingers with warm water[17] again and re-work peeling one more time. Remove peeling thoroughly with pads moist with warm water[17] and then cleanse your face with the appropriate cleanser according to skin type.
Ingredients:
Water[17], Glyceryl Stearate[6], Saponaria Officinalis Root Extract[1], Papain[20] (Spherulites), Bromelain[15] (Spherulites), Lecithin[18], Safflower Seed Oil[10], Titanium Dioxide[7], Stearic Acid[13], Corn Starch, Ginkgo[3] Biloba Leaf Extract, Calendula[2] Flower Extract, Horse Chestnut[8] Extract, Pineapple Extract[11], Carica Papaya[19] (Papaya)[19] Fruit Extract, Citrus Limonum (Lemon)[12] Peel Oil, Citric Acid[14], Dimethicone[16], Phenoxyethanol[9], Sodium Citrate[14], Hydroxyethyl Cellulose[4], Methylisothiazolinone[5].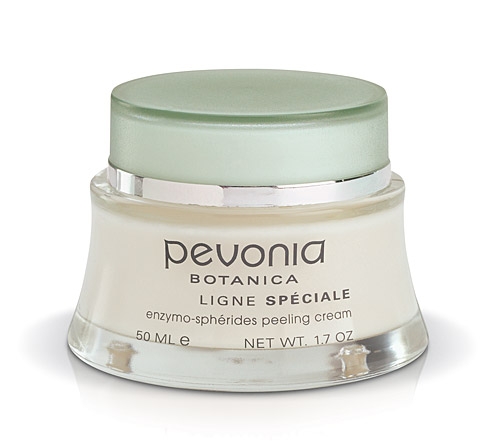 productID=524974651
Searched 22,035 products for a match. Possible dupes found...